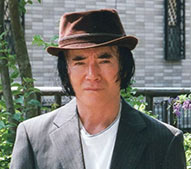 Katsuki Uehara, Japan
We must not forget that the Earth is the consciousness corps body with the soul.
The Earth has the soul body with the body unlike our body, with consciousness.
Therefore, the Earth gives a severe punishment and warning in the form called the Nature disaster to we human being when the Earth has too much big anger against us.
地球はだだの物、物体ではありません。
地球は魂を持った意識隊体である事を忘れてはなりません。
地球は私達の肉体とは異なる体を持った魂体、意識体なのです。
従って、地球を余りにも怒らせると、地球は私達人間に大自然災害という形で厳罰と警告を与えます。
上原克樹