[Ukrainian Colonel RUZHYTSKYI meeting with international fraudster CARL FREER]
Kurt Carlyle
THE STIMSON CENTER is ranked 17th among US think tanks in the Global Go To Think Tanks Report. Former Ambassador Lincoln P. Bloomfield, the Distinguished Fellow and Chairman Emeritus at the Stimson Center is now an executive advisor to Swiss registered company CREDAL AG – a company which public records now show has one director Mr Omar Arrab.
Truthfulness and consistency have never come naturally to Omar Arrab – he claims to be an expert in Defense and Technology, has neither academic achievements nor professional postings to support such statements, and his actual expertise is in deliberate concealment – a kind of non-public relations.
CREDAL AG was taken over in February 2019. Omar Arrab's life has been nomadic and his tracks are still difficult to trace. He publicly misleads readers of his LinkedIn business biography by suggesting he has been engaged with CREDAL AG for 15 years when the truth is it's less than one year.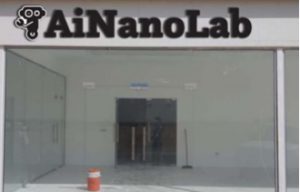 A more overarching cause of distrust in CREDAL AG is the question of who has ownership of the company through is distributed shares. That information is affectively concealed through Swiss company regulations – it is however known that Carl Freer's son, Adam Freer, was CREDAL AG Chairman from February to December 2019.
There's been a feeling that Omar Arrab is only a marionette in the hands of others – he recently announced his business partnership in AiNanoLab with the international fraudster, Carl Freer, who built the FAiNDER for CREDAL AG – the photograph shown was taken in June 2019 of the empty facility.
CREDAL AG falsely claimed its products were manufactured in Switzerland.Stimson Center management have been informed of the background of Former Ambassador Lincoln P. Bloomfield's business associates, but seemed reluctant to answer the prompting – maybe they jointly feel it does not conflict with the goals of the Stimson Center or its Financial supporters, either governmental or individual.
It will be a point of interest to see what rank THE STIMSON CENTER achieves next year as some may argue that the global think tank is clearly not thinking when its Fellow and Chairman Emeritus chooses not to distance himself from CREDAL AG – a company which offered for sale a drone with a warhead attached; publicized a distribution deal with the Kingdom of Saudi Arabia; and which has links to International fraudster and wanted criminal Carl Freer, and the secretive Omar Arrab and his source of funding.
The story is emerging and will continue over the coming months, like a thriller, clarifying how big money has been able to subvert and corrupt the good intentions of others. Parading as a humanitarian project CREDAL AG attempts to ingratiate itself with partial disclosures of its true history, and the people behind the company. How many humanitarian projects are run by secretive Swiss companies with only one director and no disclosures regarding the ownership of the share structure or how the company is funded? Is it credible for a company that offered for sale drones with warheads to now claim it's a humanitarian inspired company? A company that also offered for sale its product range on a websites called thealguns.com
Dear Reader, Carl Freer has coveted an association with the Milken Institute which is dedicated to connecting people. Michael Milken, chairman of the Milken Institute, is in town and we are looking for photographs of Carl Freer attempting to saddle up close to key personnel.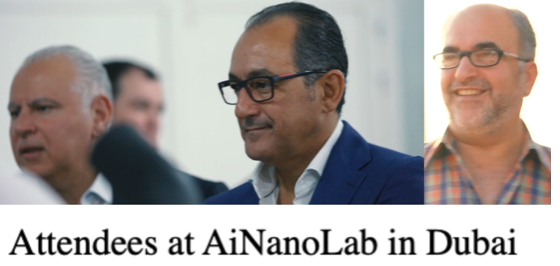 Please help identify these peopleWe are asking our readers to identify these three gentleman. Please forward information on the usual channel.
© Times of Ukraine