The Sigurjón Ólafsson Museum is dedicated to exhibiting works by the Icelandic sculptor, Sigurjón Ólafsson. It was founded in 1984 by the artist's widow Birgitta Spur, as a tribute to her late husband. She had the artist's studio at Laugarnes converted to an exhibition space to house a large collection of his works. These include sculptures, sketches and drawings, as well as biographical material.
Since 2012, Sigurjón Ólafsson Museum has been a division of National Gallery of Iceland.
In addition to its exhibition of Ólafsson's works, the museum sponsors various cultural programmes. Its weekly summer concerts have also become popular cultural events in Reykjavík.
Born in Iceland, Sigurjón Ólafsson (1908-1982) studied and worked in Denmark 1928-1945. After his return to Iceland he lived and worked in Laugarnes, Reykjavík.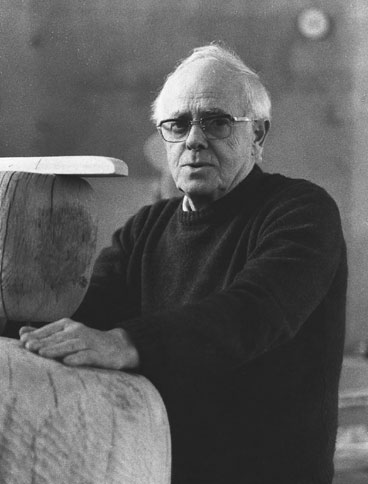 Sigurjón Ólafsson (1908−1982) was born in Eyrarbakki, a village at the south coast of Iceland. Trained as a house painter, he entered the Danish Royal Academy of Fine Arts in 1928, from which he graduated in 1935, having supplemented his studies with a year in Rome. In 1930, he was awarded the Gold Medal of the Academy for his sculpture Labourer.
Ólafsson's largest sculpture project in the thirties was his 3 by 4 metre relief Stacking Salt Fish 1934−35. This relief, a tribute to the Icelandic working class, exhibits some of the features of the purist art that was then in vogue, most notably in its rounded and massive planes.
From early on Ólafsson worked in abstract forms, but he also developed the realistic style that characterizes his portrait busts and statues. He has been named one of his century's most important portrait sculptors. In 1938 he was awarded the honorable Danish Eckersberg Prize for the portrait My Mother, cast of which were immediately bought by leading museums in Scandinavia. In 1939, he made his first completely abstract sculpture Man and Woman, which caused great controversy, but is now considered a sculptural landmark in Denmark where Ólafsson is known as a pioneer of spontaneous abstract sculpture. Ólafsson's most challenging commission was the Vejle sculpture group (LSÓ 1062, LSÓ 1063). The commission called for two large cubes to be placed at the centre of the main square of the town of Vejle, flanking a staircase in front of the city hall. Each cube, almost 2 metres high would feature symbolic figures for the town's main occupations, agriculture, handicraft, trade and industry.
Ólafsson returned to Iceland in 1945. As one of the leading artists of the country, he was commissioned to create numerous challenging projects, among them a 90 m long relief at the Búrfell hydropower station. He leaves eighteen public monuments in Reykjavik alone, Emblem of Iceland at Hagatorg and Throne Pillars by the Höfði House perhaps being the best known.
Ólafsson was an experimental artist who brought both classical schooling and artistic insight to a variety of materials from clay and plaster to wood, metal, stone and concrete. This versatility has inspired younger generations of Icelandic visual artists. His works are found at museums and private collections in Iceland, Denmark, Sweden, Italy and the United States.
The Sigurjón Ólafsson Museum, situated in the artist's former studio at Laugarnes in Reykjavík, is dedicated to research of the artist's life and art and houses an extensive collection of his works.
© Times of Ukraine